>
NewsList
>
Runescape:The Invasion of Falador | Event & Graphical Rework(2)
Runescape:The Invasion of Falador | Event & Graphical Rework(2)
Solomon's Store | Revenant Outfit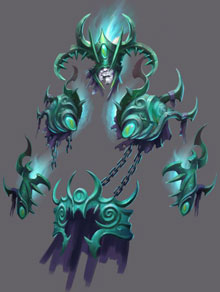 The latest product of our artists' awe-inspiring imaginations is here: the Revenant Outfit is the third of our showcase override sets, now available on Solomon's Store!
Wearing this magnificent magic-themed set, you'll be anything but a dead man walking. Spirit away your enemies in style with this full five-piece outfit, staff, wand and orb overrides and an ethereal walk animation.
Head over to Solomon's Store now and treat yourself to the Revenant Outfit.
If you need more RuneCoins, you can redeem Bonds in-game, click 'Earn' in Solomon's Store itself, or buy more on the website.
This Week's Live Streams
Each week we stream developer Q&As, in-game events and more. Watch our streams and find a full streaming schedule over on our Twitch channel.
Check our YouTube channel, too, for recap videos of streams you may have missed, including last week's 1,000 K'ril vs. 1,000 Zilyana drops stream!
This week sees us feature this year's Halloween update, an inside look at how we made the new Goebie Quest, and the return of Good Morning Gielinor!
Developer Q&A: Halloween! | 16:00 UTC, 20th October
Join the usual cast of JMods on the streaming sofas as they take your questions - this week, we'll be featuring all-things Halloween, and what Icthlarin and Amascut have in store for you in the Gauntlet of Souls.
Ask your questions on the forums, on Reddit, or on Twitter using the hashtag #RSDevQA.
Call of the Ancestors - Developer Commentary | 20:00 UTC, October 20th
Brought back by popular demand after our Lord of Vampyrium commentary stream, we'll be giving you an exclusive behind-the-scenes glimpse of what went into making our first ever bottle quest!
This is a must for any budding game designers, or those interested in the story of the Goebies. Don't miss it!
Good Morning Gielinor! | 08:30 UTC, October 21st
Join our morning wake-up show for the best in community content, RuneScape news you might have missed, Bug of the Month, and another hardy JMod takes on the might of our QBD speed-run. Don't miss it!
Learn more details from the official website, click here.
Using illegal leveling and gold service might terminate the account!
Saving Money
Free cash back bonus:You can purchase with Bonus Dollars, and save more!
100% Handwork
We supply the game products with 100% handwork and we offer the safe guaranteed.
Instant Delivery
99% of IGXE orders will be delivered in 1 hour, and guaranteed security!
7/24
customer service
We supply 7/24 and 365 days live help, you can find helpness from our best service!